You may have come to this page searching jobs in Japan for English speakers without degree. Living in Japan may be your dream. But there are many things that you have to figure out such as visa, money, work, language and so on. Starting a new life in other country can be difficult decision. There are many conditions that you need to fill in order to stay in Japan. You may be thinking to stay in Japan for long time or may be short time just to enjoy the life in Japan. In this article, we will explain how to stay and work in Japan for someone who does not have a degree.
Are there jobs in Japan for English speakers without degree?
The most popular job for English speakers is English teaching job. The job pays pretty well. The pay is usually little higher than the other jobs that Japanese can get with little or no experience. The popular way of getting English teaching job is through JET program. But you have to have a 4 year college degree to use their program. Other way is to directly get hired by a language school. However, most of the time, they require a college degree as well. Of course, there are people who teach English as a tutor or open up a school by themselves. But if you do not have experience, not many people will show interest.
Then what jobs in Japan for English speakers without degree are available? In order to get a job, you need to consider two aspects: Language and visa requirement.
Let's look at language aspect first.
Language barrier
If you go to Japan, you will realize that not many people can communicate with you in English. In General, English proficiency is low in Asian countries compared with European countries. Japan is not an exception. Thus, there are jobs in Japan for English speakers without a degree but such jobs require Japanese language skills.
Depending on the level of language proficiency, your choice is limited. Here are examples of jobs you can get.
High proficiency
If your Japanese proficiency is high, you can get a white color job. Office work requires team work which communication is essential. Thus, you have to have high Japanese proficiency. However, there are some companies that hire English speakers with low Japanese proficiency. Such companies are usually foreign based companies. The reason is that they can hire English speaker with low Japanese proficiency is that people at the office is required to speak in English. But such companies are rare. But it is worth the shot if you are seriously looking for jobs in Japan for English speakers without degree as such companies pay pretty well. Check more about Japanese speaking jobs that you can work from home.
Middle proficiency
If your level is middle, you can get a labor job such as line worker, restaurant, home helper and so on. Jobs at restaurant and convenience store are popular part time jobs in Japan for English speakers without a degree. You see many international students working at restaurant and convenience store if you go to Tokyo area. If you are planning to go to Japan as a student, this article part time jobs in japan for international students explains what part time jobs that international students should get.
Low proficiency
If you can barely speak Japanese or do not speak Japanese at all, probably no job is available for you but online jobs in Japan for foreigners such as freelancing or webcam modeling. These jobs do not require a degree or language skills.
Visa requirement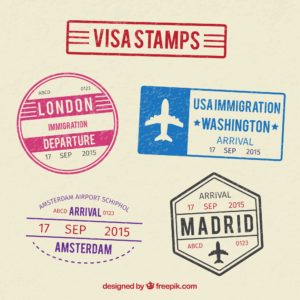 Since Japan is another country, you need a visa to legally stay in Japan. There are many types of visa including working visa, tourist visa, general visa, training visa, and immigration visa.
If you are looking for a full time job, you have to have a working visa. In order to obtain a working visa, you have to satisfy certain requirements which are very difficult to satisfy. There are 13 type of working visa depending on your specialties. Without a degree, only choice you may have is to get an artist visa or an artisan visa since most of other jobs require a degree. Even for those visas, you have to have expert level experience or be known in the industry.
If you are looking for a part time job, you do not need a working visa but a general visa which is mainly issued for international student. But there is a limitation on the working condition which is 28 hours per week. Also the jobs that relate to hostess bar or anything that is considered "adult" are not legally available. Since there are may language schools and plenty of places to go out, you may be planning to go to Tokyo. In such case, here is an article on how to find a part time job in Tokyo for foreigners. There are some sites which specialized in job search for foreigners. You would find one that is suitable for you.
Loophole
Stated above, you need a working visa or general visa to work in Japan. But that is if you work for Japanese companies or Japanese clients physically located in Japan. If you do not conduct economic activities in Japan, you do not need a visa to make money. For example, if you are a freelancer who does programming work and you come to Japan by general visa as an international student at language school. You can not work for a client who is in Japan but other countries. As long as you are not interfering Japanese economy, the authority will not actively try to catch you. Furthermore, when you receive money, do not receive money directly into you Japanese bank account but a bank account in your country. In this way, nobody will be able to find out that you are working in Japan.
Online works such as webcam modeling or free lancing are the best option for someone looking for jobs in Japan for English speakers without degree since the jobs do not have any restrictions on how long you can work and where to work. Also the pay for webcam modeling is much higher than the most of jobs you can get in Japan. There are many foreigners who are working as a cam girl while they stay in Japan.
Conclusion
Depending on your Japanese language ability, the jobs that you can get is limited. Higher the Japanese language skills, the wider the job options will be. Another thing that determines your job opportunities in Japan is Visa. Working visa is hard to get without a degree. Coming into Japan with general visa and get a part time job or doing online work such as webcam modeling or freelancing may be the only option for most of people who do not have a special skills. Meiya Tokyo USA is the only webcam model agency that supports non-Japanese webcam models all over the world.
Comment and share your job searching experience in Japan please!